Congress approves the Space Force's proposed budget of $148 million for a Consolidated Space Operations Facility at Schriever Air Force Base, Colorado.
"The CSOF is a next-generation facility," stated Representative Doug Lamborn during a press conference hosted by the Space Foundation on February 11th. The structure was solicited two years prior by the U.S. Air Force Space Command and the U.S. Strategic Command to accommodate the growing need for areas secured for classified work and research.
Three Years of Funding
Now approved, the facility will be funded by the U.S. Airforce budget and managed by the U.S. Space Force and Space Command. Congress approved $148 million for CSOF in the National Defense Authorization Act, as well as a portion of 2019 funds that were set aside to pay for preliminary design and construction work. In a proposal for 2021, the Air Force included an additional $88 million to allow the Air Force to complete the facility by March 2022.
Secure Capabilities Expansion
The design and structure of the facility will remain to be seen, however, according to Air Force budget documents submitted to Congress in March, the CSOF will be a three-story secure facility. "The entire CSOF is a Sensitive Compartmented Information Facility (SCIF)," the documents state. The expansion will have a 500-person SCIF auditorium for classified briefings, conference spaces, and dining to support around-the-clock operations.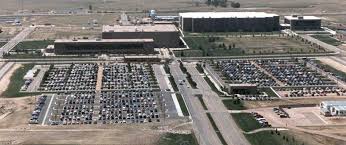 Rep. Doug Lamborn noted that the Joint Task Force Space Defense (JTF-SD) sees this facility as a top priority during 2020-2022. The purpose of the newly organized task force is to securely monitor and potential threats in outer space, ensuring any and all potential missile threats will be identified, analyzed, and exterminated.
Lamborn said, in conclusion at the press conference, that this expansion in Colorado deems the Pentagon's decision of Space Force headquarters even more necessary.
SciTec Boulder looks forward to welcoming the newly minted Space Force to the front range of Colorado as the company looks toward bidding on SBIR contracts later in 2020.