A little over one year after moving into its modernized "software factory" facility, SciTec is scaling up in Boulder.
"SciTec continues to experience tremendous growth driven by our focus on purposeful innovation and collaborative development. Our new expansion provides the space and infrastructure we need to add staff while maintaining the collaborative and developer-focused environment which is crucial to our success."

David Simenc, Tactical Systems Portfolio Manager & Boulder Office Director
SciTec expanded its Boulder facility to accommodate its growing workforce and scale up its software development factory. Finding success with its strategy to deliver modern software solutions to its customers, SciTec realized that its current workspace would soon be maxed out.
"We have a modern approach to designing and developing software, whether it is system frameworks, data processing applications or service libraries" David explains.
"This approach aligns with customer requirements for systems that are scalable, extensible and cybersecurity resilient. Our alignment with our customers has resulted in securing several contracts, necessitating the additional office and lab space."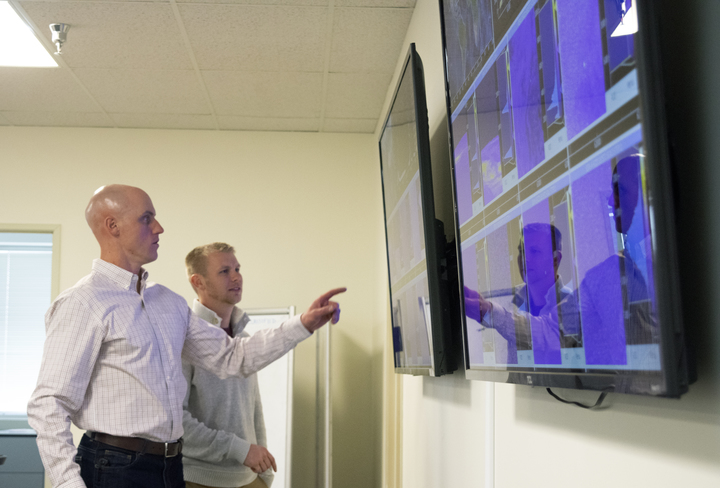 The SciTec Boulder facility is tripling its square footage and adding additional secure space, developer workstations, collaboration & demonstration rooms, and a bank vault. The pre-existing bank vault was left by the previous tenant is a little different. How best to use it has been a fun discussion among the workforce – the vote is split between snack storage and a foosball table.
The "App Factory" Design Philosophy
"Our goal 18 months ago was to provide staff with the tools and resources needed to work at the leading edge. We're doubling down on that plan and putting in place enabling infrastructure for collaborative Agile development between software engineers, remote sensing scientists, data analysts, and our customers – and doing it in a fully secure and DevSecOps compliant manner," explained Matt McHugh, Principal Software Developer and Expansion Design Lead
Dana Scholbrock, Recruiter added, "We work together in an environment where individuals openly share opinions and ideas across divisions and teams. We chose ergonomic furniture that adjusts to meet employee's preference for standing or sitting, while keeping them recharged with a variety of healthy snacks and drinks."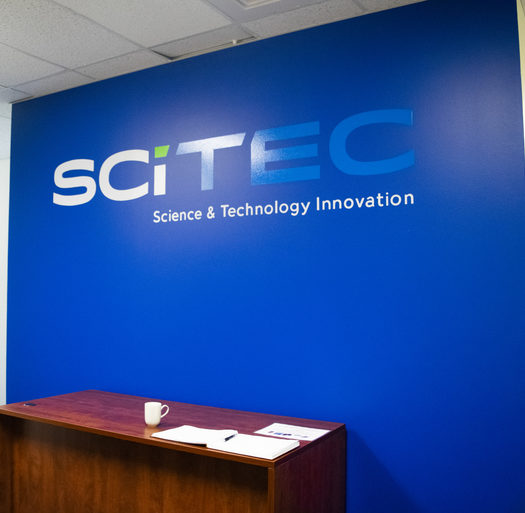 SciTec sees this facility expansion driving innovation by enabling multi-discipline collaboration locally in Boulder, as well as across the United States. Given SciTec's track record, we should be seeing another facility upgrade news story in the near future.